Team Volunteering Page of #castkidsserve
Volunteer to build a decent, affordable home with the Ball family.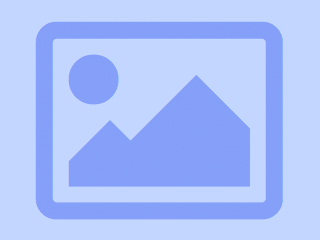 #castkidsserve
#castkidsserve
5

teammates

18

volunteers
Location / Venue
Address:
2116 23rd Street NE
Canton, OH 44705
USA
Time:
Jun 25, 2016 08:30 am to
Aug 27, 2016 02:30 pm
About This Campaign
Thank you for volunteering for this build! Your efforts will help the Ball Family with their dream of owning a safe, decent, and affordable home. We look forward to having you out on the work site. We promise your volunteer experience will be fun! Get to know the Ball Family. Read their bio below.
FAMILY AND CURRENT HOUSING
Regardless of the difficult life circumstances that have come her way, Calisha Ball is determined to see her dream of owning her own home become a reality. Originally from Canton, Calisha lived in Columbus for several years where she worked as a Project Manager for Columbia Gas while also pursuing a college degree in Computer Engineering. Her plans for the future suddenly changed in 2007 when Calisha was diagnosed with chronic daily headaches, a condition that prevented her from successfully maintaining traditional employment or finishing school. As a result of living on a fixed disability income, Calisha and her children are currently living in a Stark Metropolitan Housing Authority (SMHA) complex in Canton. The substandard housing has multiple issues including unsafe and improperly installed electric, leaking in the bathroom and utility room, rotten floorboards, and damaged flooring. Calisha longs for a safe place for her children to live and grow. Taliyah is twelve years old and attends Early College Academy where she excels academically. She is a very outgoing young lady and especially loves to draw. Five year old Terris is an energetic, though well behaved little boy who is obsessed with Hot Wheels. Calisha is tremendously proud of both of her children and is excited for the growth Taliyah and Terris will experience as a result of having a safe, stable home.
A BRIGHT FUTURE
Although dealing with her chronic headaches is often a struggle, Calisha has been all-in when it comes to completing the Habitat homeownership program. Over the past months, she has worked tremendously hard to fulfill her sweat equity requirements and recently completed the Habitat House2Home Education Series designed to help her succeed as a new homeowner. As a result of participating in the five week-long Financial Success Education course, Calisha has developed a savings plan that will allow her to achieve financial freedom and one day return to school to complete her degree.
In addition to completing the Habitat sweat equity requirements, raising her children, and managing her illness, Calisha is proud to also be doing occasional self-employment work as a business advisor and researcher as she is able. Soon, all of Calisha's efforts and hard work will pay off as work begins on her future home in Canton and her dream of being a homeowner becomes reality. When asked what difference owning her own home will make, Calisha replied "I think it will give me a new level of responsibility and setting goals for my children to reach... and having the ability to call the home mine!"