Team Volunteering Page of Grace UMC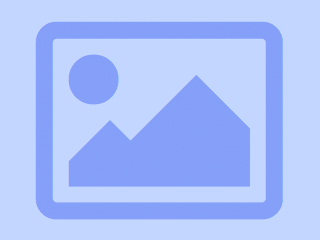 Grace UMC
Please join my team and help paint our Habitat House in Beech City on December 17
1

teammates

49

volunteers
Location / Venue
Address:
429 S Church Avenue
Beach City, OH 44608
USA
Time:
Sep 17, 2016 08:30 am to
Jan 14, 2017 02:30 pm
About This Campaign
FAMILY AND CURRENT HOUSING
Many of the families who apply for the Habitat homeownership program are encouraged to do so by Habitat volunteers, Partner Families, or homeowners. This was certainly the case for future Habitat homeowner Alissa Griesen who was motivated to apply after hearing positive reports from friends who are either Habitat homeowners or current Partner Families in the program. She also fondly recalls her own mother volunteering with Habitat years ago when Alissa was still a young girl. Over the past several years Alissa has worked hard to improve her financial status and living situation. Only a few years ago she was living in government housing with Stark Metropolitan Housing Authority (SMHA) before advancing to Section Eight subsidized housing and most recently to a private rental where she is now responsible for full monthly rent and all utilities. While she is proud of her accomplishments, Alissa's desire is to take the next step, own her own home, and provide a safe, stable environment for her two children, Onastie and Ontrell. Alissa describes her nine year old daughter, Onastie, as extremely outgoing, extroverted, and friendly while Ontrell, her seven year old son, is more reserved and shy. She proudly describes both children, who currently attend Heritage Christian School in Canton, as smart and quick learners. As a mother, Alissa hopes to set a good example of hard work and perseverance for her children as she pursues her goal of homeownership.

LOOKING AHEAD

While Alissa waits for construction to begin on her future home in Beach City, she remains active in the Habitat program assisting other Partner Families who are building or rehabbing their homes. She thrives on worksites where she has tried her hand at nearly every aspect of building a home including graveling the foundation, building walls, hanging drywall and siding, and painting. Her strong work ethic and natural leadership abilities will make her quite the expert when the time comes to work on her own house. In addition to raising her children and completing the Habitat sweat equity requirements each week, Alissa works hard to provide financially for her family. She has been employed as a dispatcher with Kenan Advantage Group for the past five years and recently began a second job at Bob Evans. Alissa eagerly anticipates hosting her large family for holidays and having a legacy to leave her children. "I am just looking forward to calling something my own," Alissa said, "to be able to say it belongs to me and to know that my children will have a place to create lasting memories."
Hey Grace UMC. I still need 16 helpers on my team to paint the interior of this house on December 17. I know it's close to Christmas, but I think it's one way to give Jesus a birthday present. Please register on line or let me know if you have any questions.