Team Volunteering Page of Res Hall Floor - 10/31/15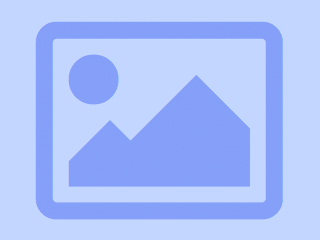 Res Hall Floor - 10/31/15
Residence Hall Floor volunteering on October 31st.
0

teammates

20

volunteers
Location / Venue
Address:
809 4th Street NE
Canton, OH 44704
USA
About This Campaign
Thank you for volunteering for this build! Your efforts will help the Mayle Family with their dream of a safe, stable, and affordable home. We look forward to having you out on the work site. We promise your volunteer experience will be fun!
Get to know the Mayle Family. Read their bio below.
Ritchie II (16) |
Olivia (14) |
Christopher (13)
FAMILY AND CURRENT HOUSING
Future homeowners Ritchie and Sharon Mayle are ready to put down permanent roots and provide a stable home for their family. Ritchie and Sharon have lived predominantly in West Virginia until they moved tothe Canton, Ohio area about five years ago. Because of cost, structural problems, and conditions not ideal for the health of their family, the Mayles have been forced to relocate to different mobile homes several times over the past years. Currently, the family lives in an overcrowded trailer with numerous structural problems including poor insulation, leaky windows and doors, and an unstable base. The couple's fourteen-year- old daughter, Olivia, has been diagnosed with Dravet Syndrome which causes seizures and other health problems for the friendly teen. Because of the lack of space and sound structure of their current home, Ritchie and Sharon are eager to purchase a home of their own that will better suit Olivia's needs. The Mayles describe their other two children, Ritchie II and Christopher, as outgoing, friendly boys who love to be helpful and make the people around them smile. Together, this tight-knit family is doing the best they can in less-than-ideal circumstances and applied for the Habitat program hoping to secure a safe place they can call their own.
A PLACE TO CALL HOME
The Mayle's dreams of becoming homeowners, having a house that meets their needs, and providing their family with a permanent place to call home will soon become a reality. Ritchie and Sharon have selected a home in Canton that they, along with other Partner Families and volunteers, will rehab over the next several months. Having been in the program for many months, the Mayles have participated in the Habitat program by helping on the worksites of other Habitat homes and attending various financial, maintenance, and homeownership preparation classes meant to help them become success homeowners. Due to several severe medical issues, Ritchie is often unable to participate in sweat equity on Saturdays. Without complaining, Sharon has faithfully committed to completing the sweat equity requirements in addition to caring for her family and dealing with the difficulties that come with health problems. All of this family's hard work will soon pay off, and they are so grateful for this opportunity. When asked what she most looks forward to about being a homeowner, Sharon answered, "The stability of owning our own place and never having to move from place to place again!"